ASHEVILLE MALL LOCATION - Tunnel Road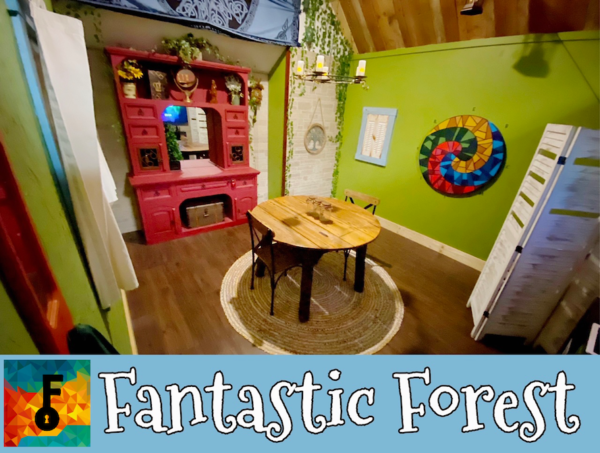 PROVE YOURSELVES WORTHY
Start out in the "Wise One's" home with your fellow candidates. The Wise One will teach you then the fantasy forest creatures will test you. Can you prove yourself worthy to lead the Fantastic Forest? Don't let the whimsical-fantasy feel of this game fool you, this is one of our most difficult 60-minute games for smaller groups and inexperienced players.
DO I NEED AN IN ROOM HOST?
At least 1 PAYING ADULT required with groups of youth 14 and under or an IN ROOM HOST for the extra $29 option.