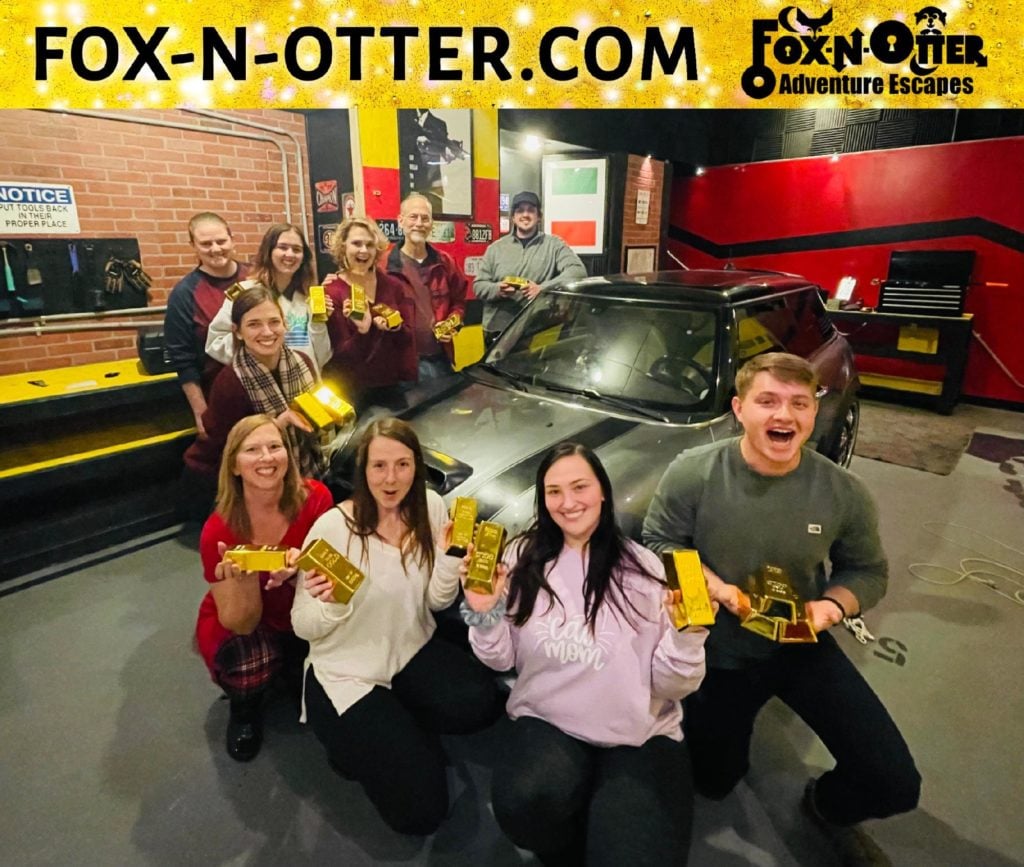 You Cannot Escape the Value of Teamwork
Customized Group Learning
Combining decades of Asheville and international experience from the non-profit and corporate world, the designers of FOX-N-OTTER have developed interactive experiences that bring groups together. We understand that teamwork is important.  We have seen it make and break workgroups. Our goal is to provide your organization with valuable, out-of-the ordinary  team-building experience. Our Adventure Puzzle Rooms provide a unique challenge and are a while lotta' fun.
Finally an organic team building experience! A training opportunity that doesn't require a laptop.  No need to take notes. No hours of lectures. Disconnect to connect with one another!  Find the natural gifts and personalities your team has while you have fun together. Discover how different people approach the same problems. Identify the strengths and weaknesses of your crew while you are propelled forward in a fast-paced plot together. This teamwork training isn't moderated or formal-- it is designed to bring out the best in your team naturally without a lecture.
So, take the next step in connecting with co-workers. Engage in cooperative problem solving in action together!  You don't even have to leave Asheville. Join the other companies, sports teams, community foundations, and doctor's offices are booking with us because of our unique team building and holiday event experiences. Please call us at (828)- 585-4302 for more information about our collaborative team building experiences.
Ready to grow your team?
Book your co-worker experience today!
Escape Games are a super popular way to host a corporate Holiday Party!  All three of our locations have fun and memorable games that your team of any size will remember for years to come.
Connect with us to answer questions or setup a special event: