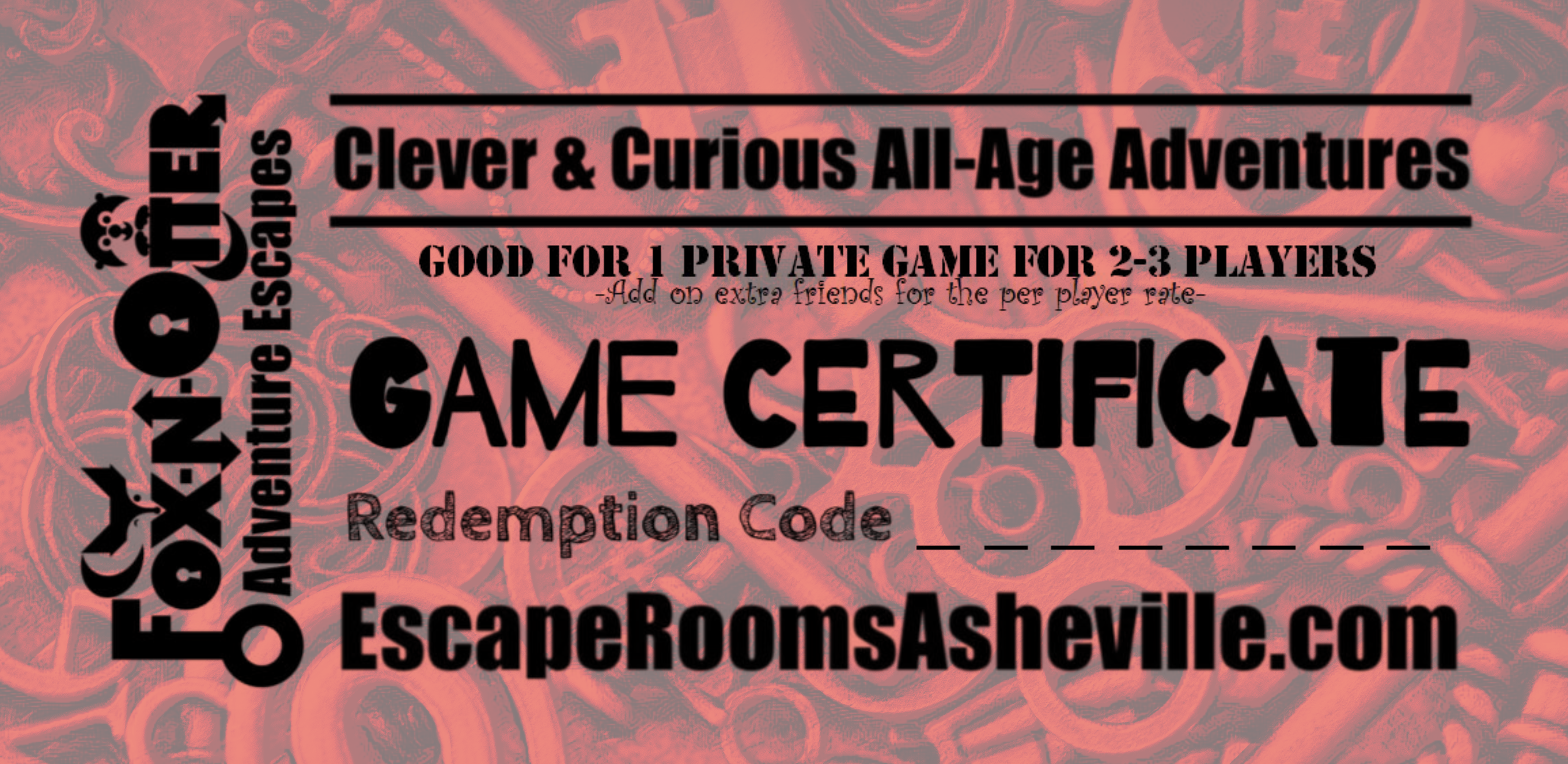 PURCHASE INSTRUCTIONS
Follow the red button to GAME CERTIFICATES
Select $75 for 2-3 Player or $125 for up to 6 players.  Extra players can be added on at the per player rate the day of the game.
Internet purchased game certificates are good for the life of FOX-N-OTTER for any game we offer at either location for any open time.  Book ahead a few days to ensure availability.
You will receive a confirmation email with a redemption code that you may use or forward to a recipient.
You may opt to print the image above to match your purchase and write in the redemption code to gift.  Don't have a color printer? Call and arrange a time to come by and pick up a blank certificate from us.
Call us at (828)585-4302 if you need help navigating your purchase and we can also save you the small online booking fee.
NOTICE: Previously purchased Black Friday Game Certificates with 2020 expirations will be honored for an additional year in response to the pandemic closures.
2 EASY TO FIND PLACES IN ASHEVILLE
3749 Sweeten Creek
Just above Rocky's Hot Chicken Shack
3 South Tunnel Road
Inside the rear entrance of the Asheville Mall