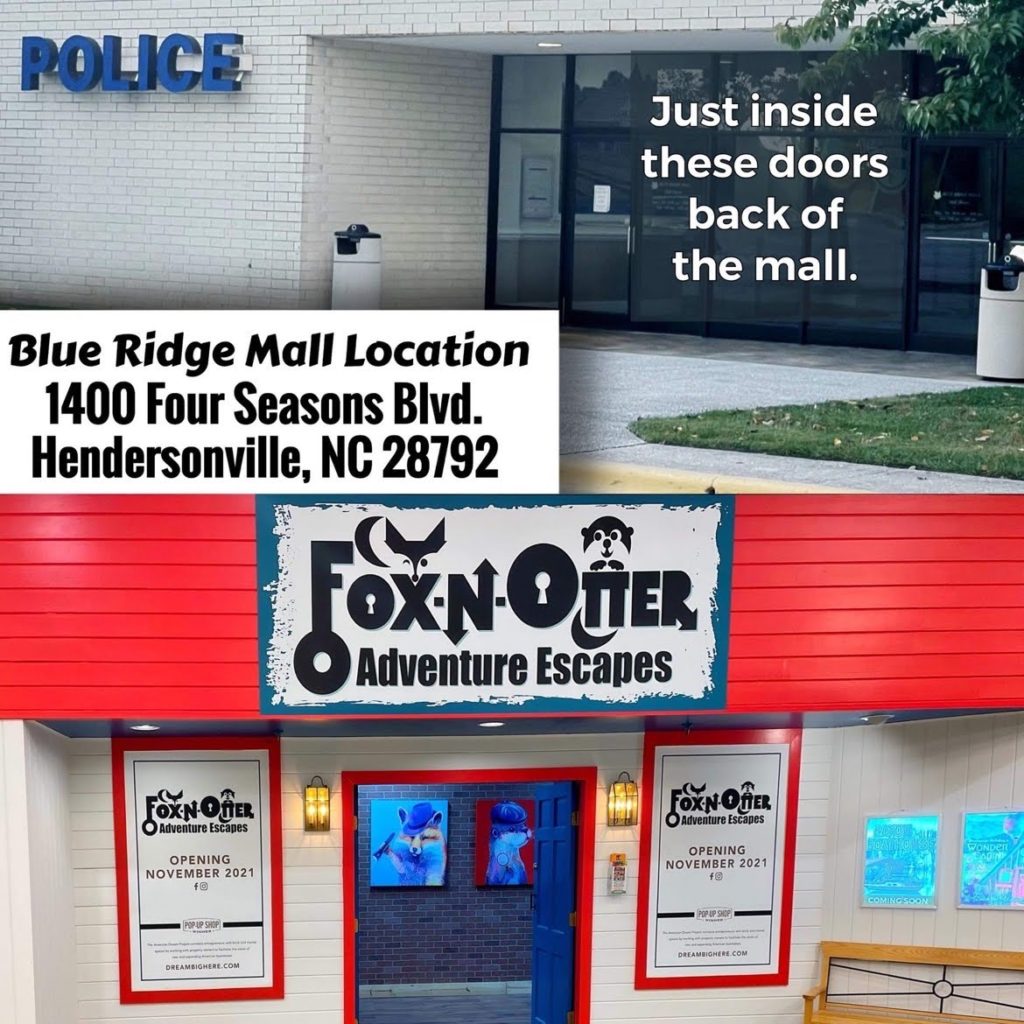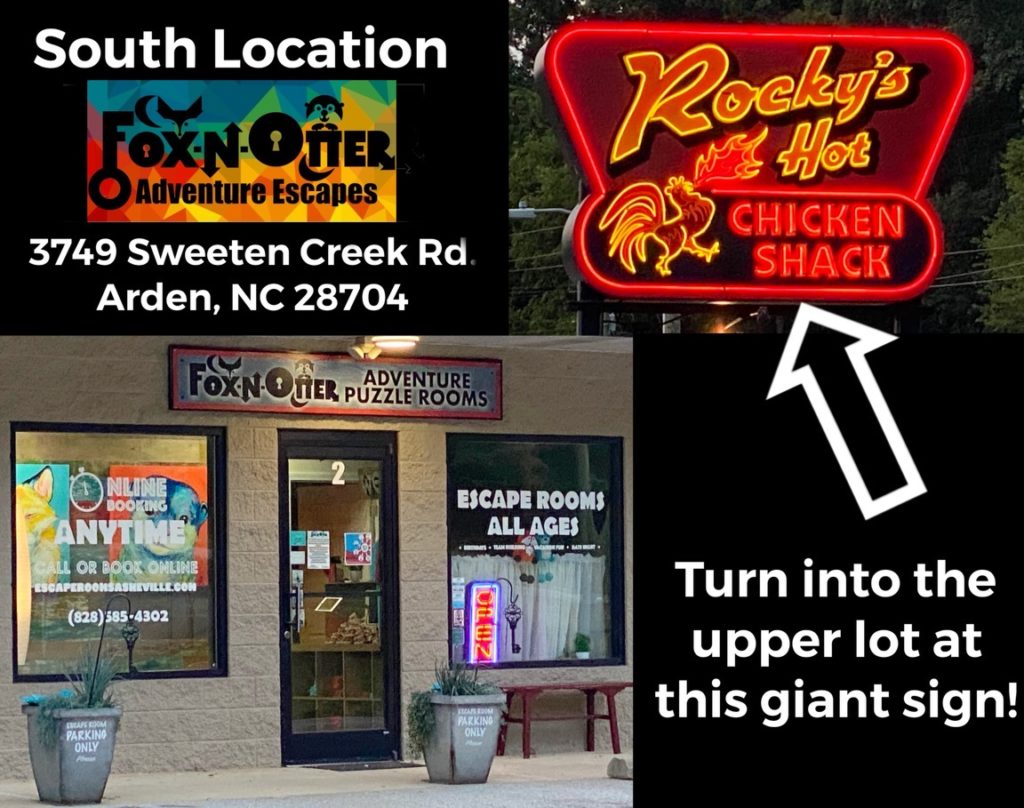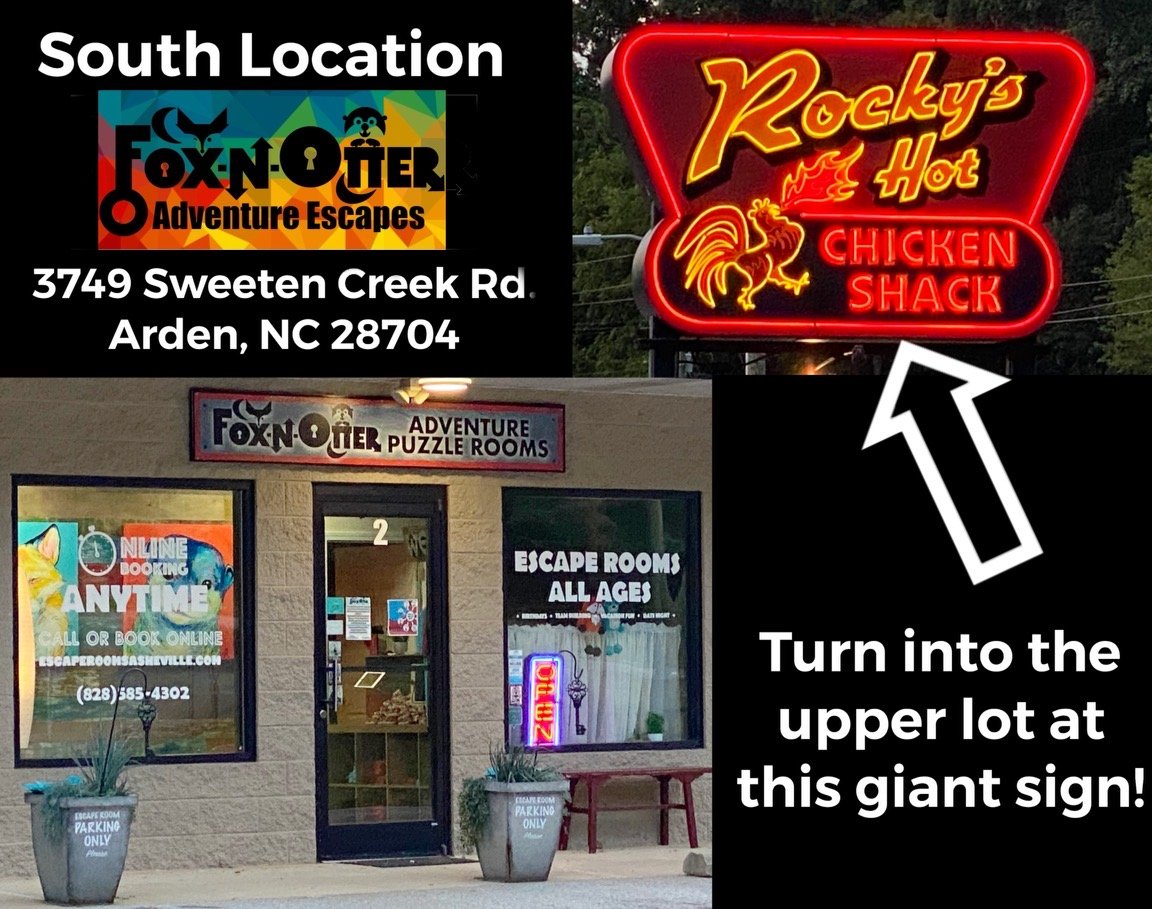 WE ARE CURRENTLY LOOKING TO ADD ONE GAME HOST TO THE TEAM AT THE ASHEVILLE MALL LOCATION PRIMARILY SATURDAYS AND SUNDAYS ONLY.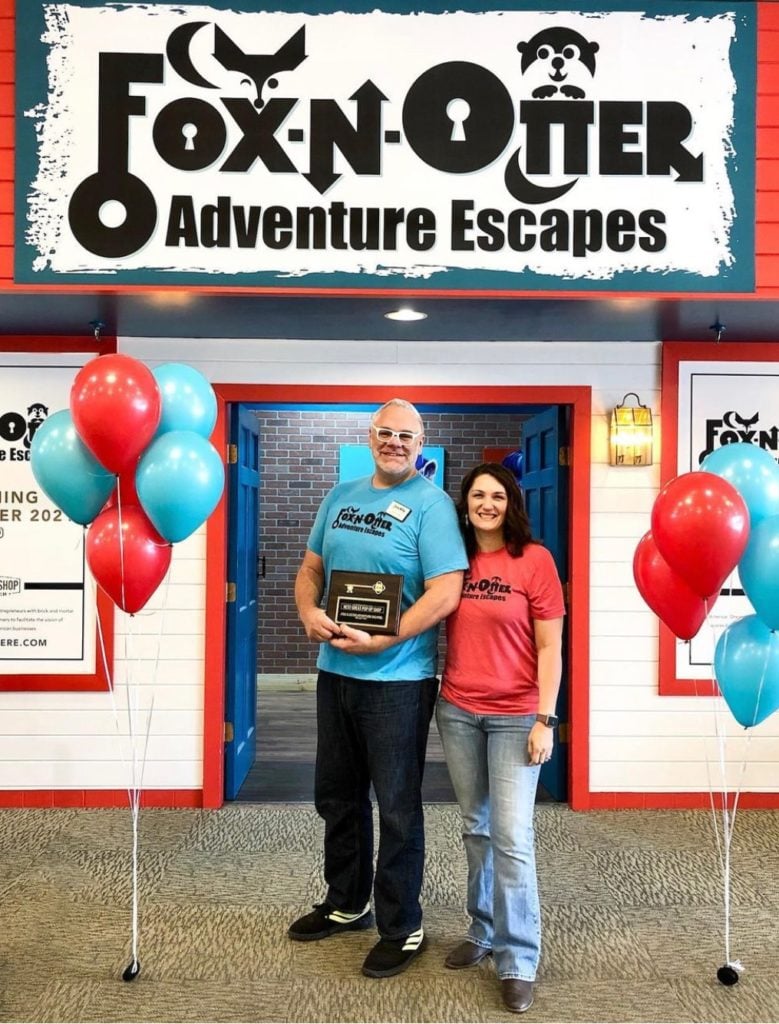 FOX-N-OTTER is always accepting resumes from special people who think they would make great game hosts.  
This is a perfect opportunity for individuals looking for a fun side job with mostly weekend hours or for college students looking for evening or weekend hours to accommodate class schedules. We are closed Sunday mornings. All locations open at 1pm to allow staff to attend Worship services before opening if desired. Our preference is for candidates out of high school, but we are accepting applications from responsible, teachable high school students eager to grow with us into host roles.
We are committed to creating unforgettable experiences for our customers and are looking for friendly, fun, fast learners who are eager be mentored and taught how to play with groups and give them the gift of an adventure they will remember for years to come.
ROOM HOST BASIC JOB DESCRIPTION
The Company:
FOX-N-OTTER became the #1 entertainment venue in Asheville, NC (on TripAdvisor) within 6 months of opening, and we have retained that spot consistently for nearly a year! Our dedication to providing customers a unique logic puzzle game experience sets us apart in the Escape Room industry. Our mission is to successfully entertain every customer, every time, through meaningful and memorable adventure games!
"Your smile is your logo, your personality is your business card, and how you leave others feeling after an experience with you becomes your trademark!"
The Position: This is a rewarding position that works both behind the scenes and at the front desk with our customers to create wonder, unity, and laughter. Those with big smiles, great attitudes, and dispositions for customer service make experiences wonderful for our customers.  The position requires attention to detail in a sales atmosphere. Those with personalities that love to serve guests will not only be successful, they enjoy their job immensely.
Responsibilities:
• Greet each guest promptly upon their arrival, ensure waivers are filled-out and signed.
• Set up and clean rooms to prepare the guest experience for consistent gameplay.
• Guide guests through their adventure, including a brief synopsis of the game scenario, tracking guest progress through the game, and giving hints when needed to ensure that guests have an unforgettably positive experience.
• Answer phones, listen to messages, return calls, and focus on booking customers.
• Invite guests to have their picture taken, post that picture to social media.
• Work with customers to resolve issues that may lead to a less optimal guest experience.
• Accept payment from the guests, ensuring that all payments are recorded and accounted for.
• Encourage guests to post reviews of their experience on TripAdvisor, Yelp, Google Business, and Facebook.
• Seek guest information that will benefit our marketing psychographics.
• Bring creative ideas forward to optimize the environment and experience for our guests.
Qualifications:
• Be a vibrant, smart, engaging, fun loving host.  See the humor in life without being too cynical.
• Provide 3 references.
• Excellent oral, written, and typing communication skills minimum 40WPM.
• Intermediate computer skills with strong organizational skills.
• Availability to support weekend shifts and proven dependability to show up on time every time.
• Ability to safely bend, reach and properly lift equipment/objects up to 20 pounds
Compensation
Training pay starts at $13/hour with raises from $13.50-$14.50 depending on number of locations supported and proven autonomy. We schedule performance evaluations after 6 months, then annually with increases up to $15.50/hour with positive performance and demonstrated autonomy. Bonus opportunities monthly for five star customer reviews.
10-20 hours week depending on candidates availability and season.
Our staff schedule is a puzzle of collaboration and support that balances personal life and other commitments.  Some great candidates may not fit our current needs or available hours, but we always love meetings great people during the application and interview process.