Personal Note from the Owners: FOX-N-OTTER is a small family owned business with about 10 employees who run our 3 locations from Asheville to Hendersonville.  We have several kind and mature high school students who host games on the weekends and the rest are committed part-time hosts who simply love what they do and being part of a supportive team. Most of these hosts have found hosting flexible enough to coordinate with their ongoing family and life schedules. We always consider special applicants to join our team and our almost magical mission.
This could be a perfect fit for individuals looking for a fun side job with mostly weekend hours Fri, Sat and or Sun with some weekday on-call shifts or fill in shifts opportunities. We are always closed Sunday mornings until 1pm to allow time for staff to attend Worship services if desired. We candidates who may be interested in cross training multiple locations over time. Our staff schedule is a puzzle of collaboration and some great candidates may not be a fit for our current needs, but we always love to process of meeting great people during the interview process.
The Company:
FOX-N-OTTER became the #1 indoor entertainment venue in Asheville, NC (on TripAdvisor) within 6 months of opening, and we have retained that spot! Our dedication to providing customers a unique logic puzzle game experience sets us apart in the Escape Room industry. Our mission is to successfully entertain every customer, every time, through meaningful and memorable adventure games!
"Your smile is your logo, your personality is your business card, and how you leave others feeling after an experience with you becomes your trademark!"
The Position: This is a rewarding position that works both behind the scenes and at the front desk with our customers to create wonder, unity, and laughter. Those with big smiles, great attitudes, and dispositions for customer service make experiences wonderful for our customers.  The position requires attention to detail in a sales atmosphere. Those with personalities that love to serve guests will not only be successful, they enjoy their job immensely.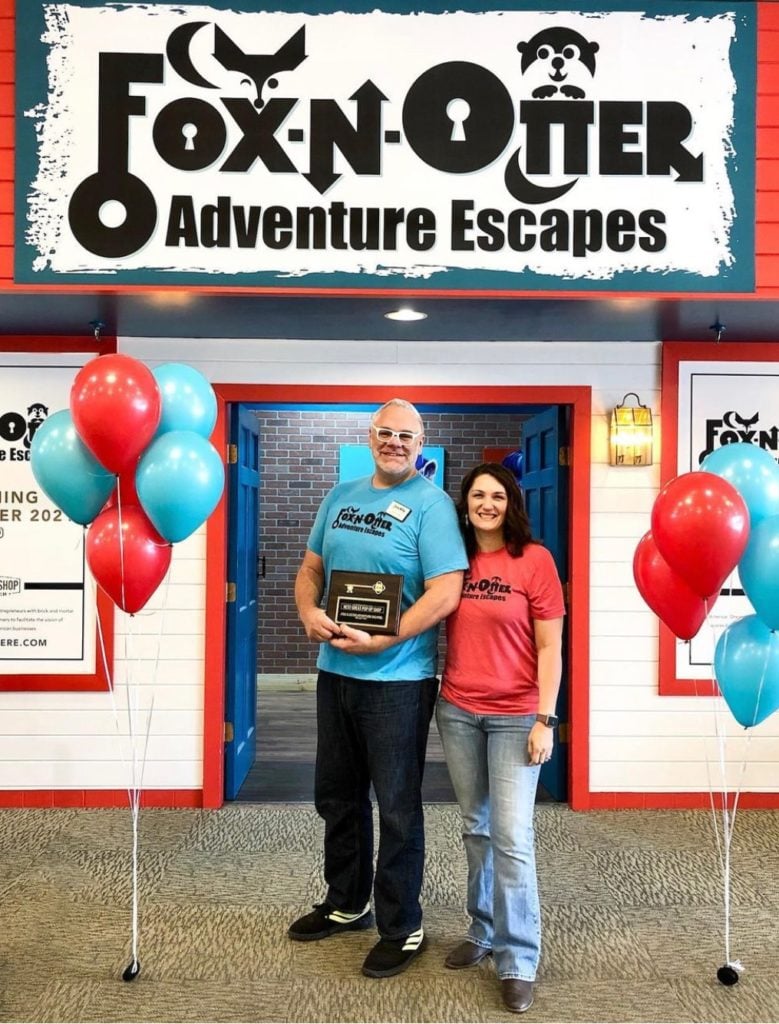 MAIN SHIFTS:
M-F  1-10pm
SATURDAYS FROM 10am-9:30pm (possibility to split shift)
SUNDAYS 1pm-7:30pm.
15-30 hours depending on employee availability.
ROOM HOST BASIC JOB DESCRIPTION
Responsibilities:
• Greet each guest promptly upon their arrival, ensure waivers are filled-out and signed.
• Set up and clean rooms to prepare the guest experience for consistent gameplay.
• Guide guests through their adventure, including a brief synopsis of the game scenario, tracking guest progress through the game, and giving hints when needed to ensure that guests have an unforgettably positive experience.
• Answer phones, listen to messages, return calls, and focus on booking customers.
• Invite guests to have their picture taken, post that picture to social media.
• Work with customers to resolve issues that may lead to a less optimal guest experience.
• Accept payment from the guests, ensuring that all payments are recorded and accounted for.
• Encourage guests to post reviews of their experience on TripAdvisor, Yelp, Google Business, and Facebook. Bring creative ideas forward to optimize the environment and experience for our guests.
Qualifications:
• Be a vibrant, smart, engaging, fun loving host.  See the humor in life without being too cynical.
• Provide 3 references.
• Excellent oral, written, and typing communication skills minimum 40WPM.
• Intermediate computer skills with strong organizational skills.
• Availability to support weekend shifts and proven dependability to show up on time every time.
• Ability to safely bend, reach and properly lift equipment/objects up to 20 pounds
Compensation
Training pay is $13/hour with raises from $13.50-$15.50 depending on number of locations supported after proven autonomy. Bonus opportunities monthly for five star customer reviews and merchandise commission.
10-20 hours week depending on candidates availability and season.
Our staff schedule is a puzzle of collaboration and support that balances personal life and other commitments as a part of a small family owned local small business.  Some great candidates may not fit our current needs or available hours, but we always love meetings great people during the application and interview process.