Our Holiday games get SOLD OUT about a week in advance.  Plan ahead to nab your reservation.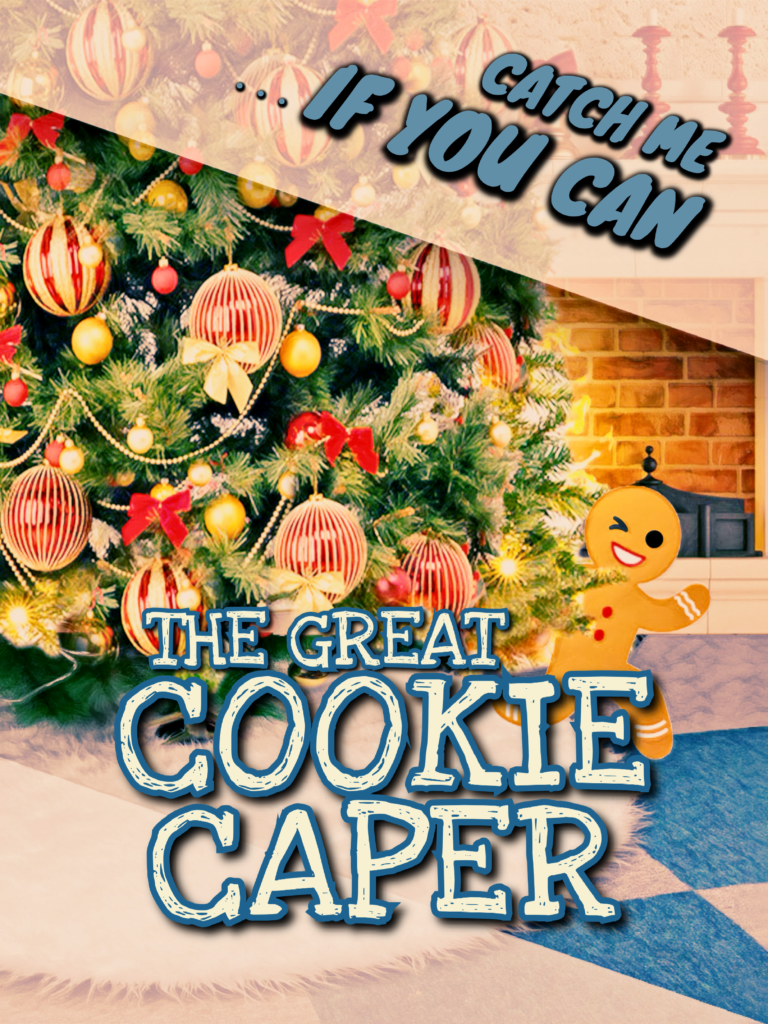 ARE YOU CLEVER ENOUGH TO CATCH THE GINGER BREAD MAN?
The tale begins at Grannies.  The oven pops open! One of the cookies jumps to life.  IT'S THE GINGERBREAD MAN! Run, run as fast as you can. You can't catch me, I'm the Gingerbread Man.  Follow the trail of puzzles and clues.  He's very clever, will he outsmart you? (2-8 Sleuth Players)
NOTE: This is an upgrade and expansion of the half game at the Asheville Mall Location the previous 2 seasons.  There are substantial changes and additions, but about 50% of the puzzles are the same.  We allow replays of this new version if you are up for some more fun with gingy!
GREAT FOR FAMILY AND FRIEND GROUPS LOOKING FOR SOME HOLIDAY FUN!
--At least 1 PAYING ADULT required with groups of youth under 12 or an IN ROOM HOST for the extra $28 option--
For groups of youth that prefer to play without a parent we have to option to include an IN ROOM HOST for the $28 player rate. Your host will make live visits throughout the course of your game to help you out and have some fun to make sure you have the best time possible. Youth under 12 require either 1 paying adult to play along or an IN ROOM HOST for the extra $28 option.
We have watched thousands of groups play of all ages and group sizes and have found this to be the best way for our youngest players to still get to enjoy all of our games that may just be a little too difficult.