2020 The Great Escape Room Challenge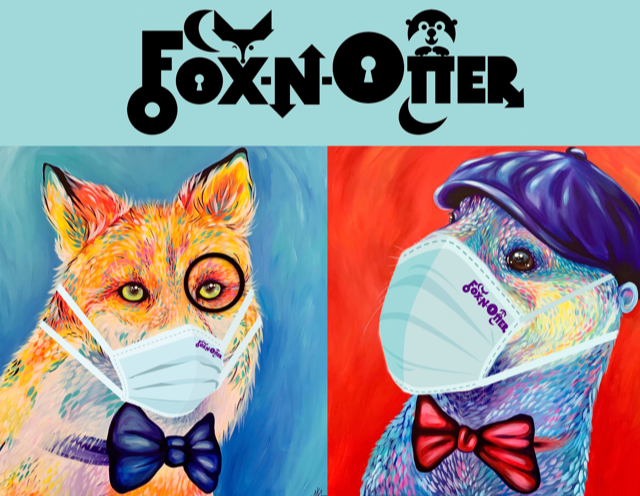 In 2017 Ferrin and I (Julie) birthed a dream. We wanted to bring a special kind of experience to Asheville. Our love for Escape Games had grown to a critical mass. We wanted to see it shared with families and first-timers in a unique way that enthusiasts like ourselves would love, but that was accessible to younger players and multigenerational groups as well.
All throughout 2018 we created and grew our games and shared thousands of experiences with families, co-worker groups and enthusiasts from around the world as they visited us at our SOUTH ASHEVILLE LOCATION.
As 2019 came to a close we opened Geno's Getaway at our new 2nd Asheville Location just inside the rear entrance of the ASHEVILLE MALL. This space afforded us 3 times the space of our south location to grow and offer more imaginative and unique games for our old fans and new players!
I remember in January 2020 Ferrin told me of a buzz in the Escape Room Owners facebook forums of a virus over seas that was shutting down escape rooms right and left… he began making preparations in his mind for the possibility that the US would be next as he researched what to do if it did.
Although a GLOBAL PANDEMIC is certainly no game, the shifting challenges that we faced over the next months felt like a REAL LIFE escape game, SMALL BUSINESS EDITION. Puzzles like the PPP and EIDL Loans, Grant forms that required great fortitude to understand and complete. Rent negotiations, employee furloughs and unemployment hoops. Not to mention wrestling over the moral obligation to interpret daily changing scientific, political and personal news.
With my full-time office job still in tact and on remote work assignment we were able to hunker down and muddle through the middle of 2020. We finished creating the FANTASTIC FOREST during the 2 month closure and strategized our reopening in a way that our consciences and budget could shoulder.
Ferrin used his substantial negotiating skills to get us open when the time was right and begin hosting small teams again. It will be a while longer before cooperate team building resumes and mixed birthday parties, but it's been such a privilege to provide some reprieve in a controlled environment for couples and families who need to feel some sense of hope and joy as end of 2020 is in site, but 2021 is still unclear.
Many small businesses did not or will not survive the set backs of 2020, but Lord willing FOX-N-OTTER will. We look forward to many more years of creating unforgettable memories and experiences for small groups as we share our love for escape games and the mission to show individuals the great value of being CLEVER and head first like the FOX and CURIOUS and hands on like the OTTER. Together we will persist.
Thank you for the honor of sharing life with you,
Julie & Ferrin Cole
The original FOX-N-OTTER